An Introduction on Myself.
Hi. I'm Joelian Fudotan. I was born in 2002, October 15, in a hospital for seafarers in Intramuros, Manila, Philippines. Yeah, I'm a Filipino.
I lived in the Philippines for 9 Years, in Cavite, just an hour away from Manila, although it can feel like hours (thanks, traffic). Then my family moved to New Zealand in Christmas Day 2011. So that meant I missed a heck of a lot in New Zealand, from the Canterbury Earthquake, the Rugby World Cup win and when Wellington snowed.
I love New Zealand so much, I feel like I'd be better off here than in Asia. Although I can't call myself a Kiwi Citizen yet, as I'm still on a Resident visa. Next step: Permanent Resident in 2018, and Citizenship in 2021, that is if Jacinda and Winston's Government allows it....
I come from the Philippines. And here's a little insight on it. Until 2022, we have President Rodrigo Duterte, the guy that the Los Angeles Times called "The Trump of Asia". But unlike Donald, he knows what he's doing (he's been Mayor of Davao City before that). We have 107 million people, and over 7,000 islands. Personally, we have good food. I describe it as being a mix of Asian with Spanish and American influences.
A tip from me if you're planning on visiting the Philippines. If you can, avoid Manila. It's to the Philippines what Auckland is to New Zealand. But if you are going to Manila, avoid the shadiest and dangerous places like Tondo, Ermita or Malate.
---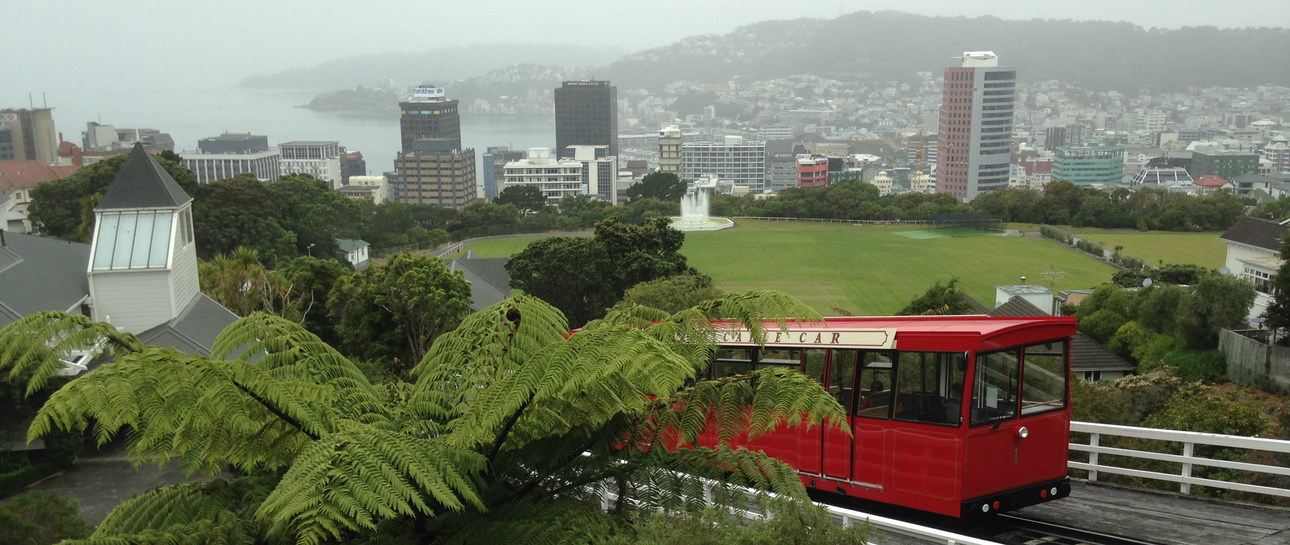 Where am I based?
I am based in Wellington, New Zealand. Yep, I'm based in what Lonely Planet has called the "Coolest Little Capital City" since 2010. The creative capital of Aotearoa, we're known for our thriving arts scene and cafe culture. We have the most cafes per capita than New York, and that's saying something. Yeah, we have the good coffee, and a Wellingtonian invented the world-famous in New Zealand drink, the humble Flat White, which is basically a cappuccino gone wrong. We also have the Colossal Squid at Te Papa, and we claim Sir Peter Jackson, the Lord of The Rings and Hobbit dude, as our own (He lives in Miramar!). We have everything here, from Oriental Bay and Kapiti beaches, to the Rimutaka mountains and the Martinborough vineyards.
But we're also known for being the "Windy City", because it's really windy here. I'm still not too adapted to that yet. I doubt the Mayor's gotten used to it, too. Apart from that, we also have earthquakes. Our philosophy is that we make everything, from buildings to mailboxes, earthquake-ready, just in case the "Big One" strikes. We live through that every single day. In fact, the main reason the 2011 Canterbury Earthquake was surprising was because it didn't hit Wellington, and we sit on top of the Wellington Fault- one of the world's most active fault.
Yep, so if you want a mix of Chicago windiness, San Francisco shakiness, New York lots-a-cafes-ness, but without the ingorance of Aucklanders and the house prices of Sydney, Wellington's your place. Do not live in Auckland, because everything's so expensive there, from houses to parking.
---
Where do I go to school?
I go to Tawa College, a Co-ed state secondary school in the Wellington suburb of Tawa. A 15 min drive or train ride away from the CBD, Tawa College, as of November 2017, has a school roll of 1507, and is one of the biggest colleges in the Wellington Region, with Hutt valley High, Wellington Boys' and Kapiti College only overtaking Tawa. Tawa College is highly represented amongst other top colleges in New Zealand, with an especially strong representation in sport and cultural.
My involvement in Tawa College includes:
Blue Notes (auditioned chamber choir)

Acafellas (barbershop choir)

Dawn Chorus (all-comers choir)

Heart Strings (Classical String Orchestra)

2017 Student Librarian team

Year 10 Student Councillor

2018 Co-opted Board of Trustees Student Representative